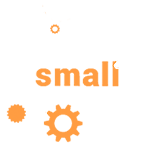 Software development for small business
Helping small business protect and automate data processing, even when they have a limited knowledge of IT.
We know that small (and sometimes even medium-sized) businesses often have problems with information processing and storage. When business data can't be stored on paper, Excel and Word documents are a slightly better option but not entirely sufficient and often leave a business unable to work at maximum efficiency.
Why does this happen? There could be several different reasons. Some business owners decide to leave alternative solutions for data storage for future consideration. Others have limited knowledge in regard to the variety of information technologies on offer and do not realise their data storage could be automated for ease, using custom built software. Others believe that ordering custom built software is expensive. All of these business owners subsequently lose profit by having data that is disorganised.
Just imagine that you could describe the ideal model, the perfect program, with special features tailored to your specific business. This is completely within the realms of possibility! You need not waste your money purchasing top brand solutions that are vast in size and difficult to customize, you'll only be using a small segment of their functionality. However, you'd still be required to pay for the whole solution plus customization.
Instead, we can develop a simple, lightweight solution that suits your particular needs from the ground up. We can start with the basic functionality required, and then extend this as soon as you feel you need to add an additional feature. The benefit to this is that you only pay for short periods of software development and get only the functions you require. You can then use the software without restrictions and only pay for what you need.
We suggest you take a look at one of our project examples. The business owners of these projects already experienced the benefits of correct data storage and automatic handling.
E-SHOP: SUPPLIER'S PRICES PROCESSING AND COMPETITOR'S PRICE ANALYSIS

Before: difficulties handling price information from multiple suppliers. Different prices that have different codes/IDs that are difficult to put together. Some goods within the supplier price lists contained children's items which were difficult to deal with. There were also difficulties in monitoring competitor's prices.
After: The solution allows your business to upload multiple supplier price files into a single processing system. Based on pre-defined rules for handling product IDs, it combines to create a single list of products. After the creation of a single list, the solution then examines to competitor's websites, searching for each product. As a result, it can suggest the best price points to sell the goods at, based on competitor and supplier prices. This final document can then be edited and uploaded to the e-commerce shop. Features are:
Support uploading data from multiple suppliers
Forming a single list of products using data transformation rules
Searching competitor prices
Creating a final import file that can be used within e-commerce shops
DENTAL CLINIC: STORING AND MANAGING CLIENT'S DATA

Before: customer's data was stored in paper format. There were problems with finding information, and several times, data was lost.
After: A solution was developed that allows storage of client's data in an electronic form. Solution features:
Secure access to data from anywhere
The ability to search data using any data pattern
The ability to book visit times
SMS notifications sent to customers regarding their booking
Discount program
PARKING: MANAGING CLIENT DATA

Before: paper journals were used for information storage. There were difficulties in calculating different tariffs and the possible loss of data.
After: Implementation of a solution that stores and processes customer and car data. Features:
Secure data access from anywhere
The client became the centre of the data, as opposed to parking space information
The introduction of client account balance information; the ability to store pre-pay details and subtract from these when services are used
A penalty system. If services were not paid by the end of the month, the system switched the client to another tariff
SMS notifications
Discount system