We have already helped our customers automate
processes in their environment, integrate different systems and optimize routine tasks.
How did we succeed?

What features distinguish us
from other
software developers?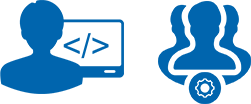 Both developers
and system administrators
Our team members are not only good software developers, but are also closely familiar with system administration.
Therefore, we understand well what needs to be done to automate your processes.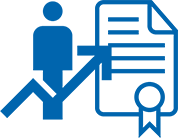 Certified specialists
We believe that the right way to become better is to follow
the official practices.
Therefore, we regularly attend official trainings
and pass certifications.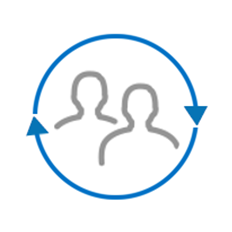 Ongoing support
We know how support is important for environment that is already
running in production.
Each solution requires maintenance, and, possibly, functionality extension.
We offer support for all solutions that we have developed.
You can be sure that service requests, requests for changes or extending functionality requests will be completed on time.

Experience with
working and integration of enterprise systems
Quite often you do not need to explain from the very beginning how
systems work.
We can quickly get to the heart of the problem and start working on the required functionality.
We can offer our solution, or implement the proposed solution, depending on what is required in a particular case.